Do you know how to beat your fear of flying?
The good news is that this is a very common fear, so millions of people have tried various things in order to overcome their fear. The result … many have been cured allowing them to fly to new countries without suffering from that terrible anxiety that can overcome the body and mind.
In order to beat this fear you do of course need to begin by understanding that you have an issue with flying. Accepting that you have a problem and that something has to be done about it is a great first step to take as it helps to get you in the correct frame of mind to overcome the issue. This is going to be a difficult problem to overcome, but you will be able to do it with the correct help.
One of the first things that people do is to see a hypnotherapist who will be able to work on the mind and to prevent you from becoming so anxious regarding your fear of flying.
Contrary to popular belief everybody can be hypnotized, but it is more a case of it being more effective with some people over others. However, there is no doubt that this can be a fantastic way to overcome your fear although clearly it will cost you money.
Another alternative therapy is CBT, or Cognitive Behavioral Therapy. This is where a therapist looks at the way your mind works and the way that it creates a fear of flying before you are actually in a situation where fear should be your natural response. There will often be some kind of key that has triggered this fear and the role of CBT is not only to find that key, but to then change your thought processes so that your mind is no longer allowed to run away with itself and creative these anxious and negative thoughts when there is no need for it to do so.
A third therapy is something called tapping and even though this sounds strange it has been known to work on a lot of people. There are certain points around the body that deal with energy and a therapist can work on reducing your stress levels when it comes to flying by talking to you and tapping these key points. Do you think that this sounds new age? That is because it pretty much is, but if it can lower your stress levels, then surely it is worth trying?
If therapies are not your thing, then there is of course the option of medication although most people do want to avoid that option if at all possible. You can get medication that will deal with your anxiety and reduce your stress levels with the most common being beta blockers. You simply take a tablet a couple of hours before your flight and it will reduce the amount of adrenaline going through your body making you feel calmer about going on that flight.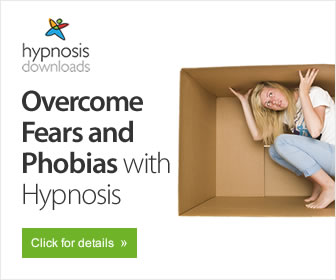 Aside from medication you may wish to ease your fears by conducting some research on how safe flying actually is. You will find that it is the safest form of transport out there and perhaps for some people that will be enough to calm the mind and make them feel more relaxed about getting on that plane in the first place. 
Finally, one other option is to never fly alone, but find someone that you feel relaxed around to fly with you. Look at their body language and how they are coping with it and take comfort from them. You will often find that they can be a tower of strength and make you feel relaxed, but just never take them up on the offer of an alcoholic drink to ease your fears as that is actually the wrong thing to do.
What you can see is that you have a number of options available should you be wondering about how to beat your fear of flying. Remember that you are not alone in feeling like this and there is help out there should you need it. A fear or phobia is there to be beaten it is just a case of finding the correct way for you to then allow you to progress and look forward to flying rather than hating it.
How To Beat Your Fear Of Flying
You CAN overcome your fear of flying, faster than you think with the Overcome Fear Of Flying program. If you get anxious or have panic attacks when you fly you can learn how to conquer your fear of flying, relax on the plane, and fly in peace.
Discover the simple techniques you can use to end anxiety while flying once and for all. If you have a fear of flying, you're about to change your life.
Click below to find out the fear of flying program professionals trust!
Beat Your Fears – Whatever Your Fears Or Phobias:

---